News
Big Tech
Censorship
Censorship continues: Twitter will hide false tweets from high-profile accounts during times of crisis
(by Amanda Silberling | Tech Crunch) – In its ongoing effort to combat misinformation about breaking news, Twitter is rolling out a crisis misinformation policy to ensure that it doesn't amplify falsehoods during times of widespread strife.
To determine whether a tweet is misleading, Twitter will require verification from credible, public sources, including conflict monitoring groups, humanitarian organizations, open source investigators, journalists and more. If the platform finds that the tweet is misleading, it'll slap a warning notice on the tweet, turn off likes, retweets and shares, and link to more details about the policy. These tweets will also stop surfacing on the home page, search or explore.
Notably, Twitter will "preserve this content for accountability purposes," so it will remain online. Users will just have to click through the warning to view the tweet. In the past, some warnings about election or COVID-19 misinformation have simply been notices that appear in line beneath the tweet, rather than covering it up entirely.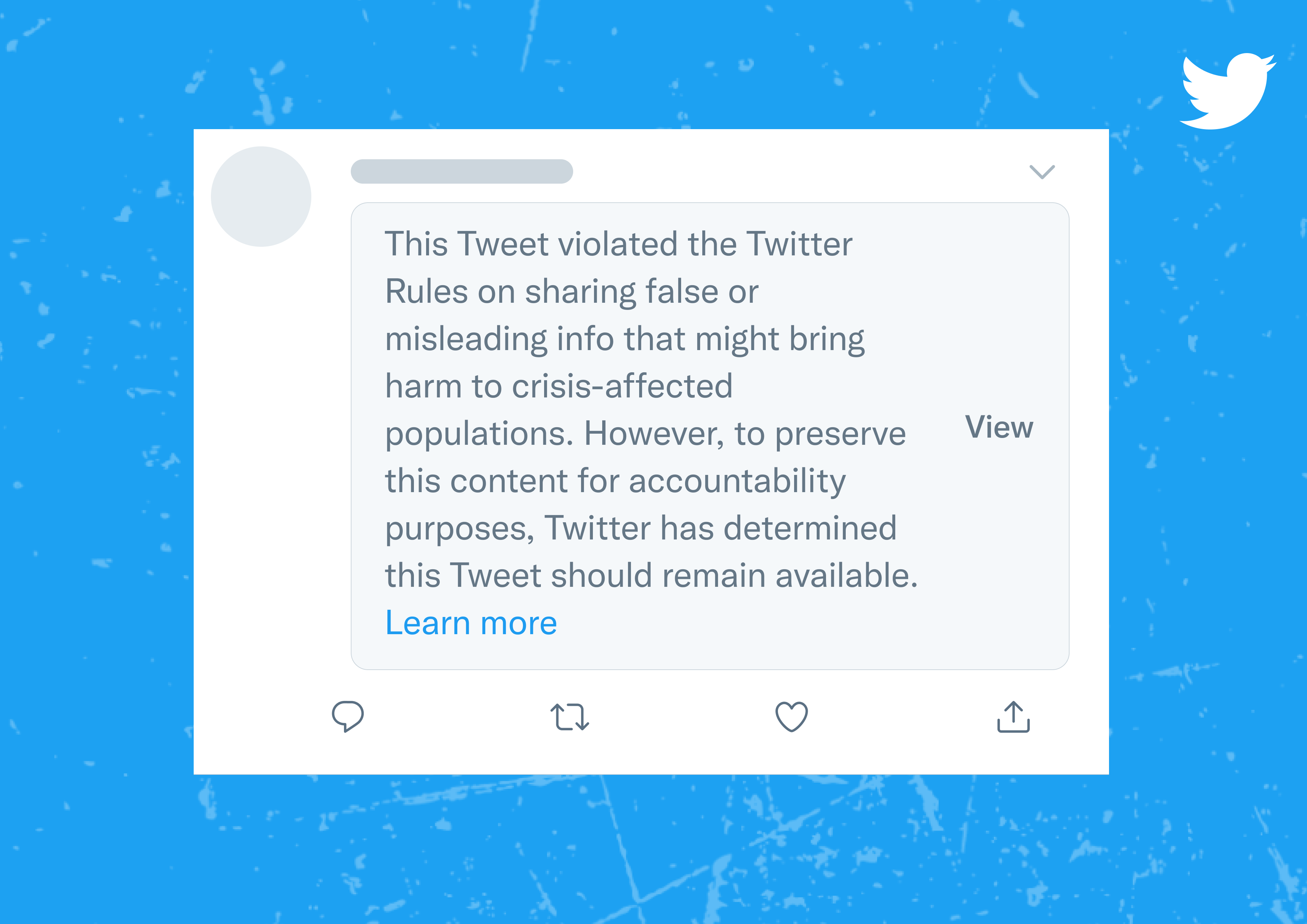 Image Credits: Twitter
Twitter says it will prioritize adding warning notices to viral tweets or posts from high-profile accounts, which may include verified users, state-affiliated media and government accounts. This strategy makes a lot of sense, since a tweet from a prominent figure is more likely to go viral than a tweet from an ordinary person with 50 followers — but it's a wonder that more platforms haven't taken this approach already. Read Full Article >