Very few, if any, financial outlets have been more outspoken over the last decade about the harm that governments can do micromanaging (and in this case, shutting down) economies than we have been.
Which is why we weren't surprised to see a brand new report noting that due to the pandemic (and the ensuing global 'stimulus' response) more people than ever are falling out of the middle class. Published by Bloomberg, the report defines 'middle income' earners as those making from $10 to $20 per day, smoothed out across geographical borders. Those making $20 to $50 per day are considered "upper middle income".
These two brackets make up 2.5 billion people, or about 33% of the world's population. And of that group are numerous stories from numerous countries of what Bloomberg calls "hard won successes that evaporated overnight".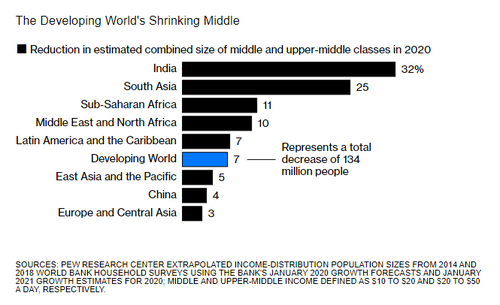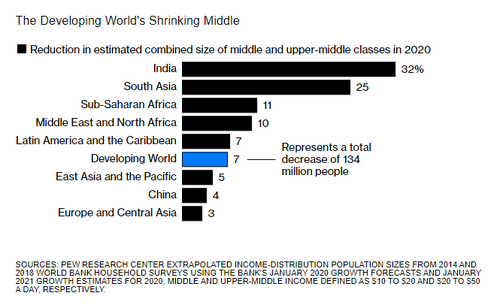 The outlook for the future doesn't look promising, either. The IMF predicts that the global economy in 2024 will be 3% smaller than it would have been if Covid hadn't happened. For example, India's GDP will be 5.2% smaller than it would have otherwise been. (And we're sure no one will do anything to hold China accountable for this massive global dent to GDP, either).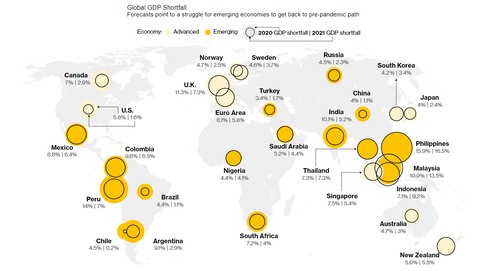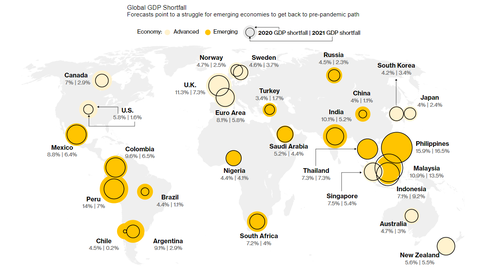 In India, the report highlighted Ravi Kant Sharma, who had spent "more than a decade" saving up to buy a car. He started 2020 with enough for a down payment and plans to celebrate his wedding anniversary. By the end of the year, he had lost his job, ate into his savings and had to put his car on hold. Read Full Article at Zero Hedge