(by Brian Shilhavy | Vaccine Impact) – As we previously reported back in December, the Government's next major offensive against the American people and the "unvaxxed" is Operation Omicron, where they have already announced that there will be massive casualties, all blamed on the "unvaccinated." See:
Operation Omicron: The Globalists are Preparing for Mass Murder in the Weeks Ahead
This past weekend, California Governor Gavin Newsom announced that the State was spending $2.7 BILLION for this offensive in California in what is called a  "COVID-19 Emergency Response Package" for an "emergency" that is now coming up on 2 years old.
$583 million of this military campaign will focus on "Getting more Californians vaccinated and boosted, and combat misinformation."
This apparently includes taking over local ethnic media outlets that are not yet spewing out the same lies that the corporate propaganda media is broadcasting.
Continue the "Vaccinate all 58" public education campaign to provide reliable information and build vaccine confidence while combating misinformation, all of which is in partnership with 250 ethnic media outlets.
They also will hire many workers to conduct "door-to-door canvassing, phone banking and texting." Then they will vaccinate and test people directly in their homes.
In-home vaccination and testing programs to meet Californians where they're at. Provide free transportation to vaccination appointments throughout the state to help get more Californians vaccinated and boosted.
They will also increase their efforts to enforce contact tracing, and provide "testing and isolation and quarantine services."
And once they increase the testing and vaccinations in the State which we know now will create many more people with COVID-19 vaccine injuries such as blood clotting and heart disease, these people will start filling the over-crowded hospitals that are short staffed, but they will blame all of this on the unvaccinated.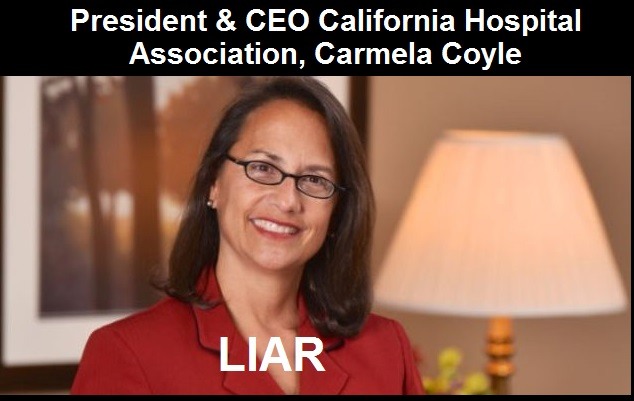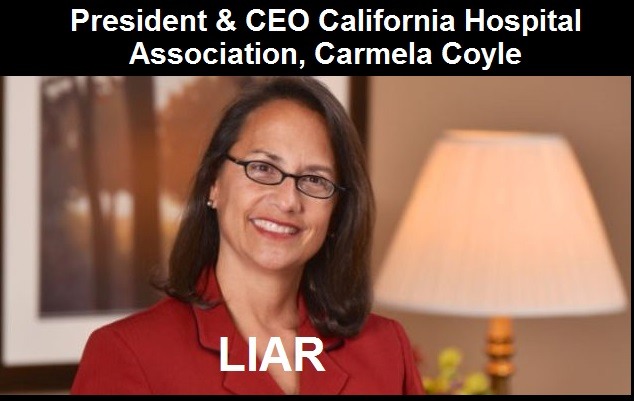 The President & CEO of the California Hospital Association, Carmela Coyle, states:
We commend the Governor for taking these decisive actions to help protect the health and well-being of local communities through the expansion of vaccines, testing, and booster shots and efforts to combat misinformation that has caused unnecessary deaths and illness.
Read the full press release from the Office of the Governor of California here.
This is now the "Big Lie" in the Operation Omicron campaign, that all these deaths are caused by the "unvaccinated," and if you think that you can escape all this because you live in a "Red" State, you are being fooled.
Donald Trump and other Republican leaders have been given this script as well, and they will implement it all while stating that "We don't think it should be mandated though…."
But all of them, including Trump and DeSantis, have said publicly that the "unvaccinated" are filling the hospitals right now, which is the Big Lie. Read Full Article >