(by Zero Hedge) – Nikkei reports on Monday that Toyota Motor Corp. will suspend operations at all of its Japanese factories on Tuesday after one of its top suppliers was hit by a "suspected cyberattack."
Kojima Industries, which manufactures plastic parts for Toyota, has been hit by a cyberattack, an official close to Kojima Industries told Nikkei.
"It is true that we have been hit by some kind of cyberattack. We are still confirming the damage and we are hurrying to respond, with the top priority of resuming Toyota's production system as soon as possible," the unnamed official said.
The decision to suspend output at 28 lines at 14 plants could affect around 10,000 vehicles or about 5% of Toyota's monthly production in Japan per day. Toyota subsidiaries Hino Motors and Daihatsu Motor will also halt some output on Tuesday. Here's a map of automaker plants in the country.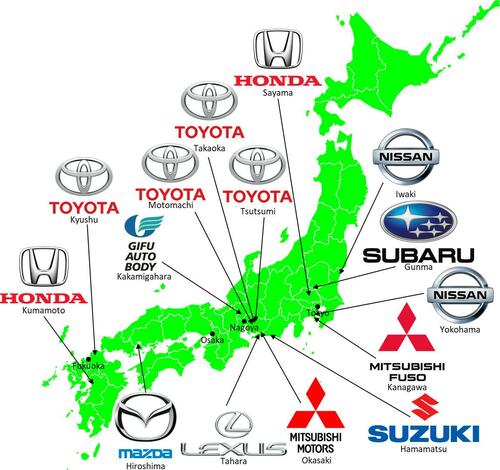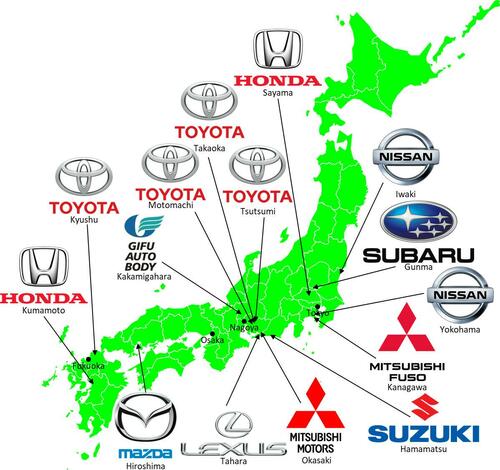 As for when the cyberattack is resolved, it could be as soon as Wednesday.
"Automakers are still determining whether they will be able to return to normal operations after Wednesday," Nikkei said. 
The incident will derail Toyota's efforts to return to full production following halts in January and February due to ongoing semiconductor shortages, labor woes, and other COVID-related disruptions.
Perhaps, the Bank of Japan has found another excuse to keep interest rates pinned near zero.