News
US Debt Hits $30 Trillion for the First Time
(by Tyler Durden | Zero Hedge) – Congratulations, America: it took just over 245 years but as of the last day of January, the country's debt just crossed above $30 trillion for the first time ever, hitting $30,012,386,059,238.29.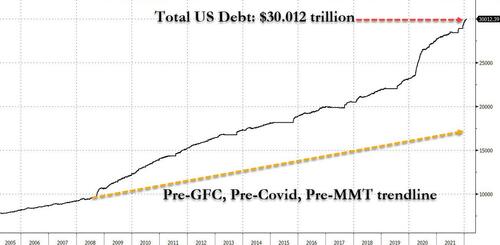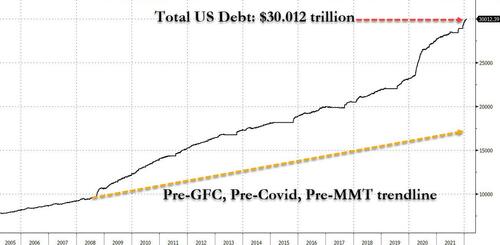 While it was always guaranteed that this historic milestone of civilizational greatness would fall at some point, we can safely say that thanks to the global financial crisis, thanks to covid and thanks to MMT, the golden age of US debt came about twice as fast as it would have otherwise.
And just to put this stunning achievement in context, here is a recent take from Visual Capitalist which put America's world-leading success in context.
Visualizing the State of Global Debt, by Country
Since COVID-19 started its spread around the world in 2020, the global economy has been put to the test with supply chain disruptions, price volatility for commodities, challenges in the job market, and declining income from tourism. The World Bank has estimated that almost 97 million people have been pushed into extreme poverty as a result of the pandemic.
In order to help with this difficult situation, global governments have had to increase their expenditures to deal with higher healthcare costs, unemployment, food insecurity, and to help businesses to survive. Countries have taken on new debt to provide financial support for these measures, which has resulted in the highest global debt levels in half a century.
To analyze the extent of global debt, we've compiled debt-to-GDP data by country from the most recent World Economic Outlook report by the IMF.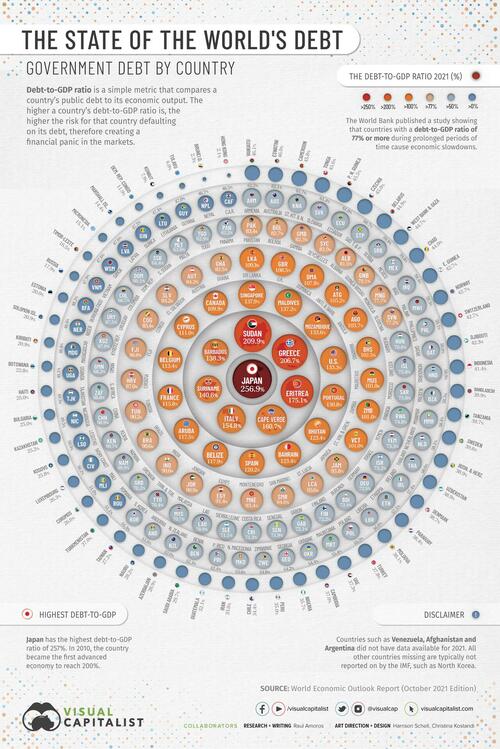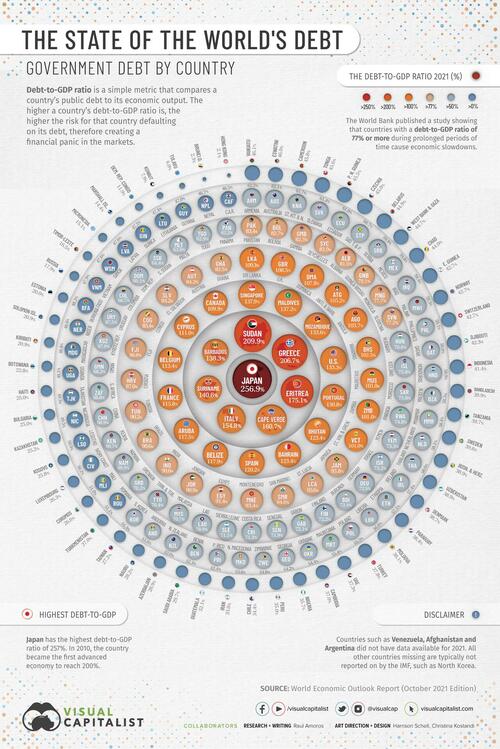 The debt-to-GDP ratio is a simple metric that compares a country's public debt to its economic output. By comparing how much a country owes and how much it produces in a year, economists can measure a country's theoretical ability to pay off its debt. Read Full Article >