(by Brian Shilhavy | Vaccine Impact) – The tyrannical decree to declare COVID-19 as a "Public Health Emergency" that ushered in unprecedented measures to ignore the Constitution of the United States and to lock everyone down and eventually start injecting Americans with experimental shots that have now resulted in massive deaths and injuries, which was first declared by President Donald Trump almost 3 years ago on January 31, 2020, was just extended by the Biden Administration this week. (Source.)
For those who have eyes to see and ears to hear discerning the truth over the propaganda, it is obvious that this tyrannical decree was extended on behalf of Pfizer and Moderna, to continue justifying emergency use authorizations for experimental injections that otherwise would be illegal.
This has always been the primary goal of the COVID-19 emergency measures started by Donald Trump in 2020 and his massive federal funding of Operation Warp Speed, which resulted in the addition of $TRILLIONS into the U.S. economy, bailing out Wall Street and the Central Bankers in the process.
In order to justify this extension of the "Public Health Emergency," the State Department's medical authority talking heads had to lie to the American public, by stating that the current flavor of COVID-19 circulating around could only be stopped by the newly authorized COVID-19 "vaccines" produced by Moderna and Pfizer.
If you have already been vaccinated with experimental COVID shots in the past, too bad, they don't work for this "new variant," and you are now counted among the shameful "unvaccinated" and are being held responsible for the spread of this "new strain."
White House COVID-19 Response Coordinator Ashish Jha, FDA Commissioner Robert Califf, and CDC Director Rochelle Walensky, are now complicit in criminal intent to commit mass murder in the United States.
The Biden administration on Thursday extended the COVID-19 public health emergency through Jan. 11 despite the president's declaration last month that the pandemic was "over."

The extension to the public health emergency, which was first declared in January 2020, accompanies officials' warnings of a potential surge in infections over the winter.

Dr. Ashish Jha, the White House COVID-19 response coordinator, urged Americans to blunt the potential spike in infections by getting the updated COVID-19 vaccine, which targets dominant variants of the virus.

"If you are up to date with your vaccines and if you get treated, if you have a breakthrough infection, your risk of dying from COVID is now close to zero," he told reporters Tuesday. (Source.)

The U.S. rolled out new booster shots that target the dominant omicron BA.5 subvariant in September. Although there's no real-world data on their effectiveness yet, Jha said they should provide a much higher degree of protection based on what scientists know about how the human immune system works. (Source.)

The Centers for Disease Control and Prevention on Wednesday recommended the new omicron boosters for kids as young as age 5, allowing pharmacists to soon start administering the shots.

CDC Director Dr. Rochelle Walensky signed off on the shots just hours after the Food and Drug Administration authorized them. Walensky made the swift decision without a meeting of the CDC's independent panel of vaccine experts.

Children ages 5 to 11 are eligible for Pfizer's omicron shots and kids ages 6 through 17 are eligible for Moderna's shots two months after receiving their primary series or previous booster with the first generation vaccines. (Source.)
The FDA, CDC, and White House could not have authorized these new versions of the experimental COVID-19 shots without extending the "Public Health Emergency" status which overrides laws and Constitutional protections that prohibit drug companies from injecting experimental products into the bodies of American adults and children.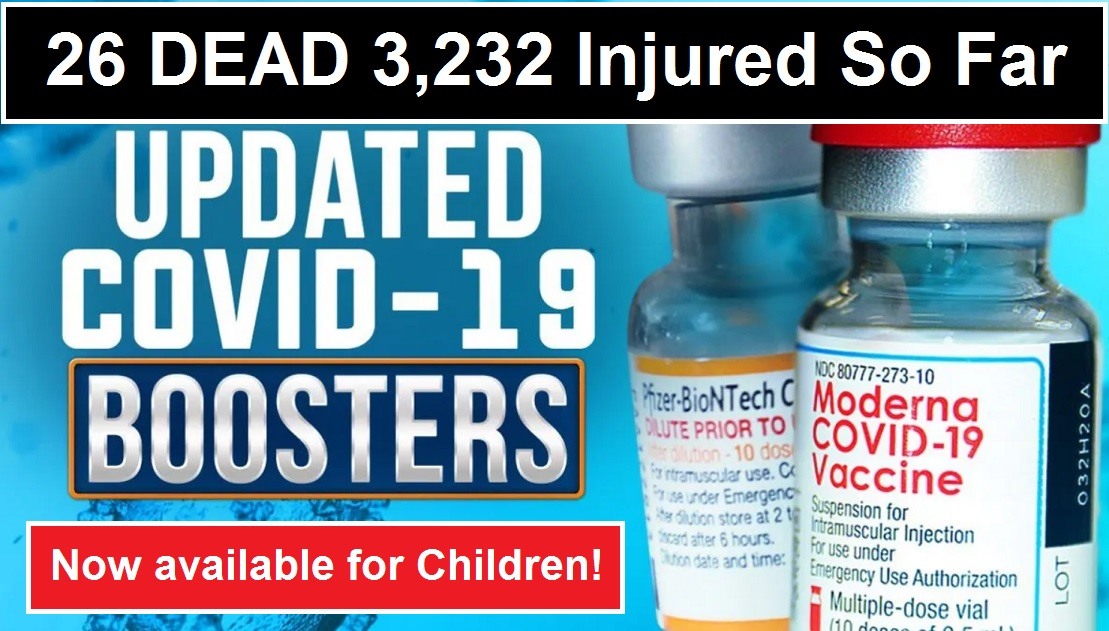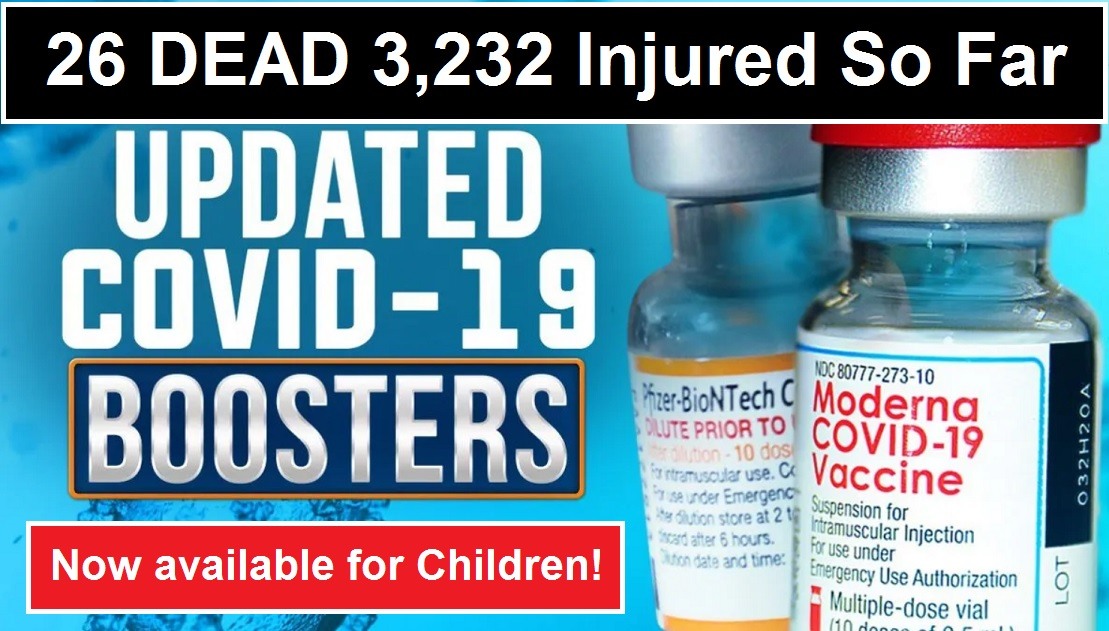 When White House COVID-19 response coordinator Ashish Jha tells the public: "If you are up to date with your vaccines and if you get treated, if you have a breakthrough infection, your risk of dying from COVID is now close to zero," a statement in itself which is strictly an appeal to authority with no medical data to back up, he is failing to warn the public that people have ALREADY DIED AND BEEN DISABLED after being injected with these new "vaccines."